You've heard about them all over the internet, you've seen lots of people collecting them and posting super cool pictures on Instagram, and are you asking yourself: "What are  Funko Pop! Vinyls?"?
We (humble) Funko experts have put together this special guide for you, to help explore all things Funko Pop! Vinyl, to answer all your questions and help you become a proper Funko Pop! Vinyl collector!
What Are Funko Pop! Vinyls?
Funko "Pop! Vinyl" is a line of collectible figures made by Funko, an American company that has become super popular due to the wide range of licensed pop culture collectibles that they create.
They can be recognized by their oversized heads, wide round eyes, and window display box.
There are lots of different kinds of Pop! Vinyl Figures: standard Pop! Vinyl, 6 or 10 inches Pop! Vinyl, also called "oversized Pops", Pop Rides, Pop Towns and Movie Moments – you can find your favourite scene from the best Disney, Marvel, DC, Star Wars, Cartoons, TV Series or Movies represented with a Funko Pop! twist!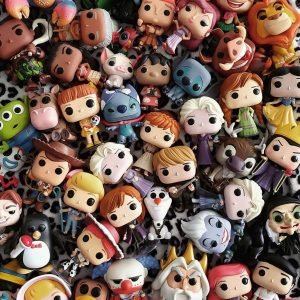 Photo credit to @Nataliasneverland on Instagram
How Do I Start a Funko Pop Collection?
There is no "proper" way to start a Funko Pop! collection – you can do it however you want, that's why it's so much fun!
Some people collect Funko Pops by the Pop! category that they are released in; Movies, TV, Music,  Animation, and Sports like Football and Basketball.
Alternatively, some people collect characters from numerous franchises such as Marvel, Disney, Stranger Things, Harry Potter, Rick and Morty, Game of Thrones, Star Wars and many more.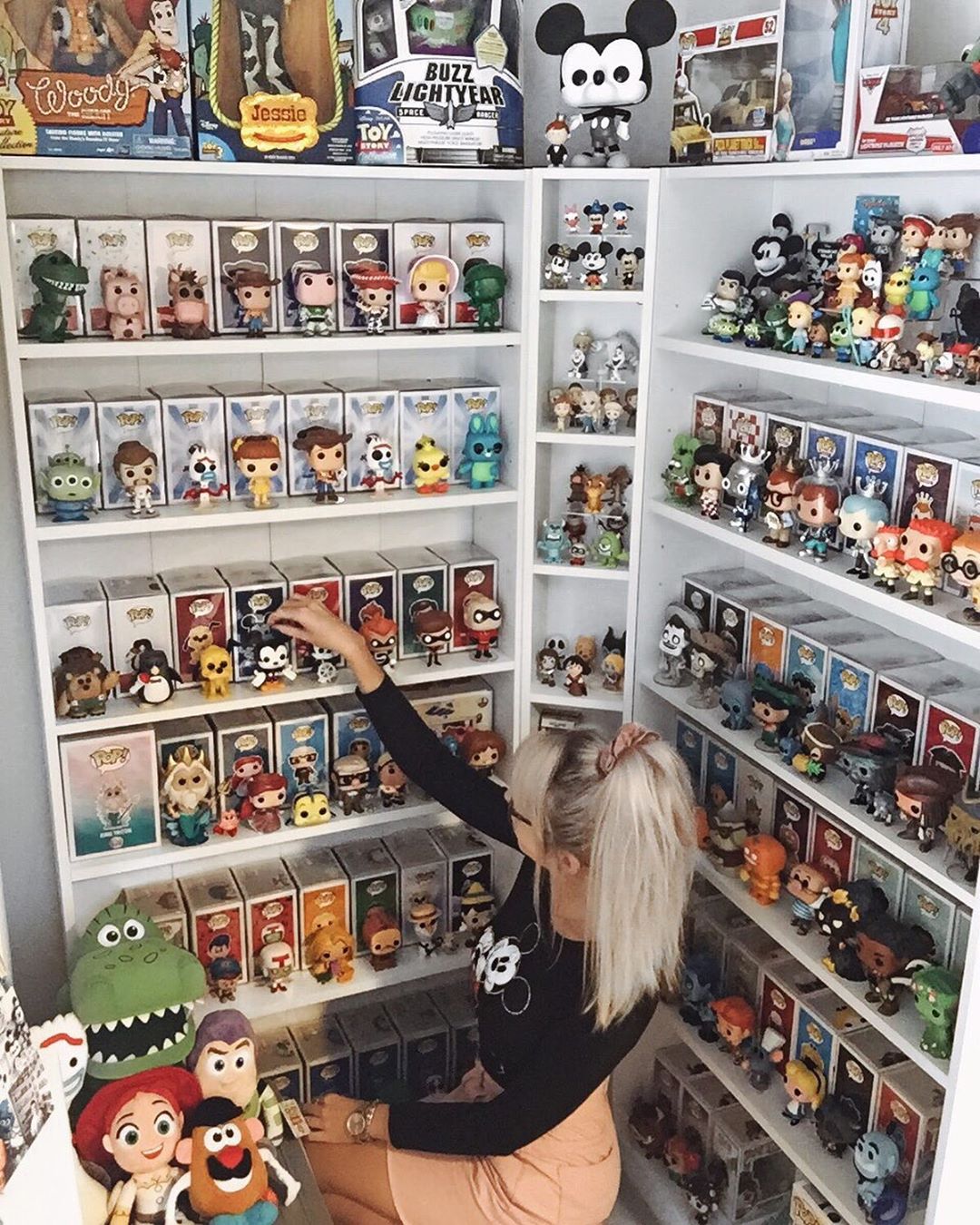 Photo credit to @pop.pals on Instagram
Where Can I  buy Funko Pops in the UK?
Pop Vinyls can be purchased from several retailers in the UK, including Pop In A Box, but our Pop subscription service it's the perfect way to start collectin Pops!
The Pop In A Box subscription allows you to easily collect common and Exclusive Pops with a Mystery Box of Pops from 1,2,3,6 to 12 Pops straight from your wishlist, delivered to your door every month. Find out more about our subs here!
This is great if you aren't sure which Pops to choose first!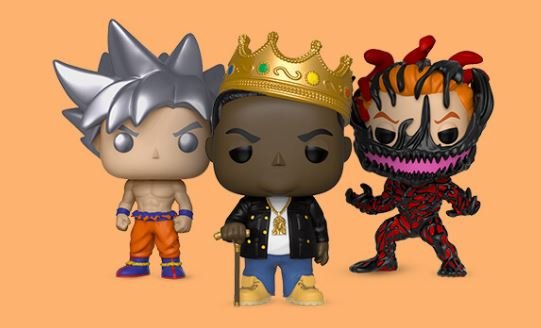 If you're new to Pop! collecting there are certain phrases you need to know- use our helpful glossary below!
Funko Pop!
EXC – Exclusive
Chrome – Has a chrome effect on the pop
Metallic – Pop! finished with a metallic effect
2-pack – 2 Pops in one box
Ride – Is a Pop! that represents a vehicle
6/10-inch, Oversized, XXL, Supersized –  A Pop! that is bigger than normal
Vaulted – When production of a Pop has ceased
Custom – This is a Pop! that someone has created, or repainted; they are one of a kind
Common – A regular Pop! that is available to all
Prototype – Before a Pop! is finally put into production it goes through pre-production and sometimes these early versions are released in the market
Re-paint – When a Pop! has been re-painted for personal effect
New Mould – When a Pop! has already been made, Funko may decide to remake this with a revamped mold
Mail Call – The best day of the week; your Pop! Vinyl has been delivered!
Defect – A Pop! that has been created with an unintended imperfection.
Flocked – A Flocked Pop! is covered with a fur-like material which gives them a soft feeling when touched
Chase – They are variants of the normal Pop! They have subtle differences and are a rarer form of the common Pop. Normally they are colour variants. They come in a ratio of 1 chase to every 6 Pops made
GITD – Glow in the dark
SDCC – San Diego Comic-Con
NYCC – New York Comic Con
ECCC – Emerald City Comic CoKey Term EXCC
L.E. – Limited Edition
OOB – Out Of the Box
Grail – It's a Pop that someone treasures/ desires! It's a must-have for someone, very difficult to get hold of.
Get your subscription today!