We've put together our Top 5 Pop! Power Couples – from Jon and Daenerys to Eleven and Mike, here are our all-time fave couples from the big and the small screen!
5) Pongo and Perdita – 101 Dalmatians, Disney
with a big family comes a lot of love and Pongo and Perdita AKA best-dog-parents-ever are the perfect examples of this.
Taking care of 15 puppies probably didn't leave them lots of alone time, but after chasing down their Pups, defeating the bad guy and finding their way home again, they still find a moment to cuddle up in front of the TV together.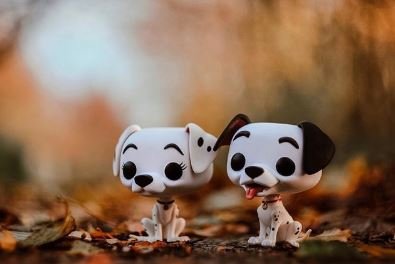 Photo credit to @pop.ph0to on Instagram
4) Jon Snow and Daenerys Targaryen – Game of Thrones
Yes, we know, they are kind of related and it's all a bit weird…
But these two make a powerful couple regardless! With Jon Snow battling white walkers and Daenerys set on getting the Iron throne we couldn't have guessed it would all end in tears.
'Till death do them part.
Photo credit to @pop_geek_mattk on Instagram
3) Rey and Kylo Ren/Ben Solo – Star Wars Saga
"You're nothing… but not to me."
Yes, we agree, that was a bit of an unconventional love declaration, but we couldn't help ourselves – we're absolutely on board!
Ben Solo's fight against his dark side gave us all the feels, and his final sacrifice to save Rey's life it's the most tragically-romantic ending we could think of.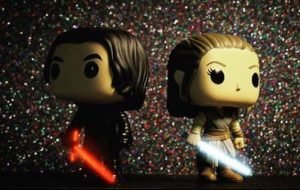 Photo credit to @neene_95 on Instagram
2) Eleven and Mike – Stranger Things
Mike and El have come very close to the top spot.
Having general teenage problems AND battling the upsidedown isn't easy, but these two make it look like a piece of cake.
young love conquers all.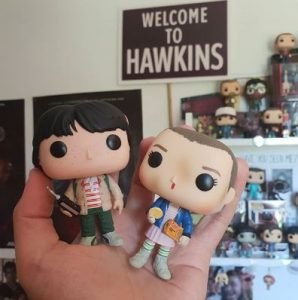 Photo credit to @strangerbcn on Instagram
1) Ron & Hermione – Harry Potter
Coming in at our top spot, Ron and Hermione!
From the Sorcerer's Stone to The Deathly Hallows, this loveable cluts and beautiful brainiac were always meant to be.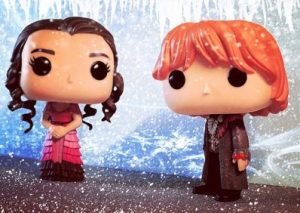 Photo Credit to @neene_95 on Instagram
We hope you enjoyed our rundown and be sure to follow and tag us in your Instagram pictures of your favorite collected Pop! Couple!