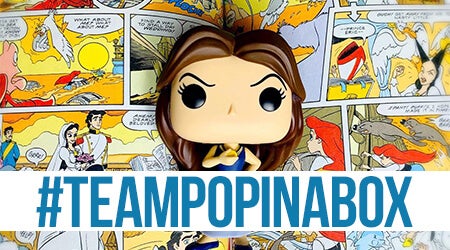 Hey guys, do you know what makes Pop In A Box so special?
It's you!
We just love all the amazing pictures of your collections, unboxing, outfits with the coolest Loungefly touches...
We simply could not do any better at showing how awesome #teampopinabox is ourselves, and of course we're glad you are all part of it!
We will update this page regularly with the latest and greatest pictures you shared with us on social media, so do not forget to tag us on instagram for a chance to have your pic published!
💎 POPINABOX EXCLUSIVES! 💎
🎨 OUR FAVOURITE EDITS! 🖼️