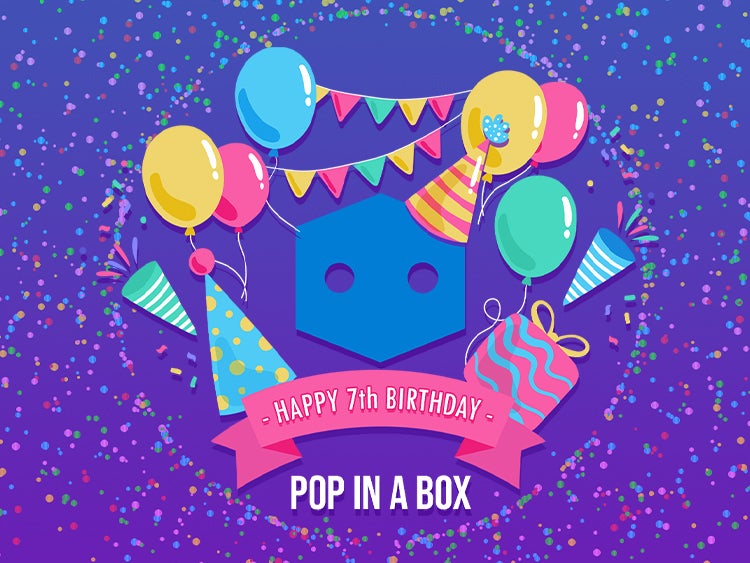 POP IN A BOX IS NOW 7 YEARS OLD! HAP-PIAB-IRTHDAY TO US!
Pop in a Box is celebrating it's 7th birthday and you're invited!
Throughout the month of July we have exciting launches, offers and more to help you take part in us turning 7!
So far, we have PIAB Stickered Exclusive launches, crazy discounts and more!
Don't forget to sign up so you do not miss out on any of the birthday action!
PIAB's Birthday shenanigans continues in:
We have a MASSIVE month planned for our 6th Birthday and you're invited!
0
0
:
Weeks
0
0
:
Days
0
0
:
Hours
0
0
:
Minutes
0
0
:
Seconds